FC200 ECU/EGS programmer is coming soon, a new ecu device manufactured by CGDI company.
supports data processing, ISN reading& writing, module clone, VIN modification etc.
FC200 supports 4200 kinds of ecu, covers 80% ECU models at the market. 3 types operation mode.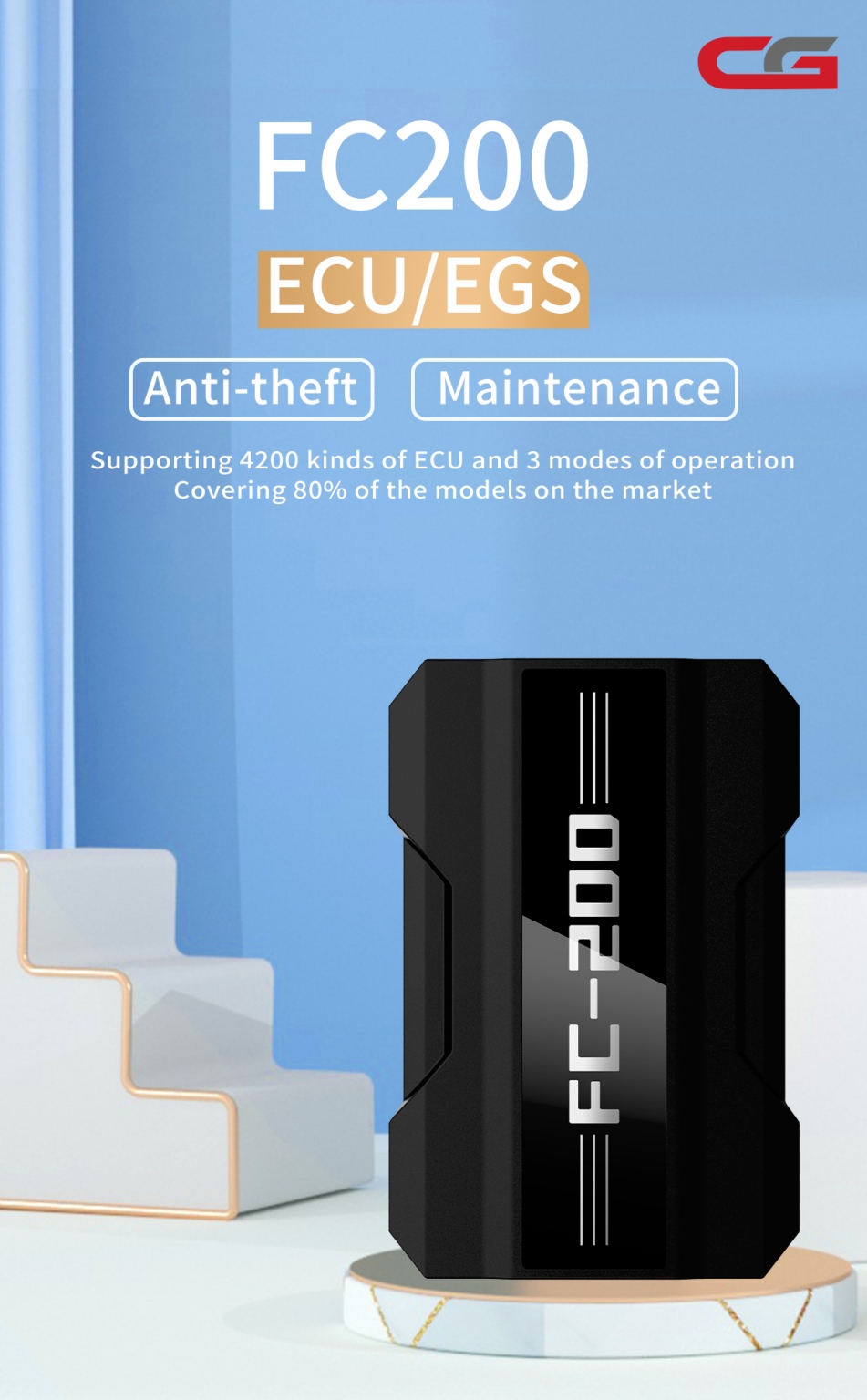 FC200 Functions:

1. Original Parts Protection.
FC200 supports OBD and platform mode for more than 98% ecu and egs, no need to open shell, no punch, protect origianal parts of the vehicle.
2. Smart Identification
The "identification" function can help users diagnose whether the ECU module is communicating and check whether the wiring is wrong .
3.Module clone
Supports ECU/EGS reading& writing and modules clone, no need synchronization matching and online programming
4. ISN Reading&Writing

Supports all BMW series (including Mini)  ECU ISN code acquisition ,  convenient for all keys lost matching and anti-theft fault maintenance.
5.VIN modification
Solve the problem of double VIN or VIN mismatch of vehicles,  convenient for vehicle maintenance.
6. Data Processing

Support data analysis and modification for the 4th and 5th generations of Audi/Seat/Skoda/Volkswagen ECUs
Turn off anti-theft system for Bosch MED/EDC17 series ECU
TPROT off function of Bosch VAG MEDC17 series, BMW/Mini MEVD17/EDC17 series, Hyundai/Kia EDC17/MED(G)17 series.
Feel free to pm me if you are interested in the device.
vxdas.com supply auto repair tool, software and service!